Dua beauty vlogger Indonesia ciptakan eyeshadow, blush, contour, bronzer, dan highlighter in 1 palette bernama Minuet Palette.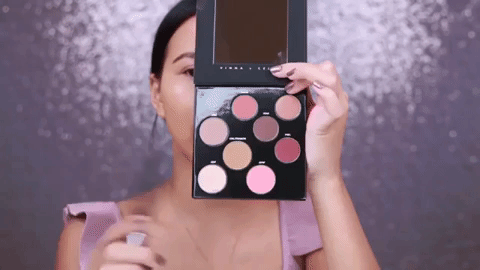 Siapa yang tidak kenal dengan dua influencer yang hits banget, Cindercella dan Vinna Gracia. Kedua influencer ini memiliki dua hobi yang sama, yaitu makeup dan musik. Karena kesamaan tersebut akhirnya Cindercella dan Vinna Gracia, berkolaborasi bikin satu buah produk makeup yang diberi nama MINUET Palette.
Baca Juga: Kurang dari 100 ribu, eyeshadow palette ini bikin mata kamu makin cetar!
Makeup in one palette
Palette ini, dibuat oleh Cella dan Vinna sebagai all in one palette yang lengkap. Cocok juga untuk dijadikan 'on the go' atau traveling palette. Di dalam palette ini, sudah ada empat warna eyeshadow yang warnanya dipilih oleh Cella. Dan empat warna untuk makeup wajah yang terdiri dari contour, bronzer, blush dan highlighter yang dipilih oleh Vinna Gracia.
Keduanya memutuskan untuk menggabungkan kesukaan masing-masing dalam palet ini. Vinna yang sangat concern dengan complexion bertanggung jawab di bagian contour, bronzer, blush, dan highlight. Sementara Cella yang suka dengan riasan mata fokus di bagian eyeshadow. Meski begitu, semua bagian dan warna yang ada di palet ini juga bisa dipakai sebagai eyeshadow.
Penulisan brand produk ini tepatnya adalah MINUƎT, diambil dari kata dalam Bahasa Perancis, yaitu Minuet yang artinya adalah tarian dari zaman Barok dengan musik bertempo sedang. Minuet Palette dibuat di Korea Selatan dengan menggandeng Summer Beauty House.
Tak hanya karena sama-sama menyukai makeup, Minuet Palette juga berarti lain bagi keduanya. Vinna dan Cella mengaku kalau kolaborasi mereka membuat Minuet Palette adalah bagian dari rasa terima kasih kepada pendukung mereka. "Ini tuh kayak our way to thank our supporters," ujar Cella.
Kalau kamu mau beli produk MINUƎT, bisa langsung cek ke situs resminya, ya.